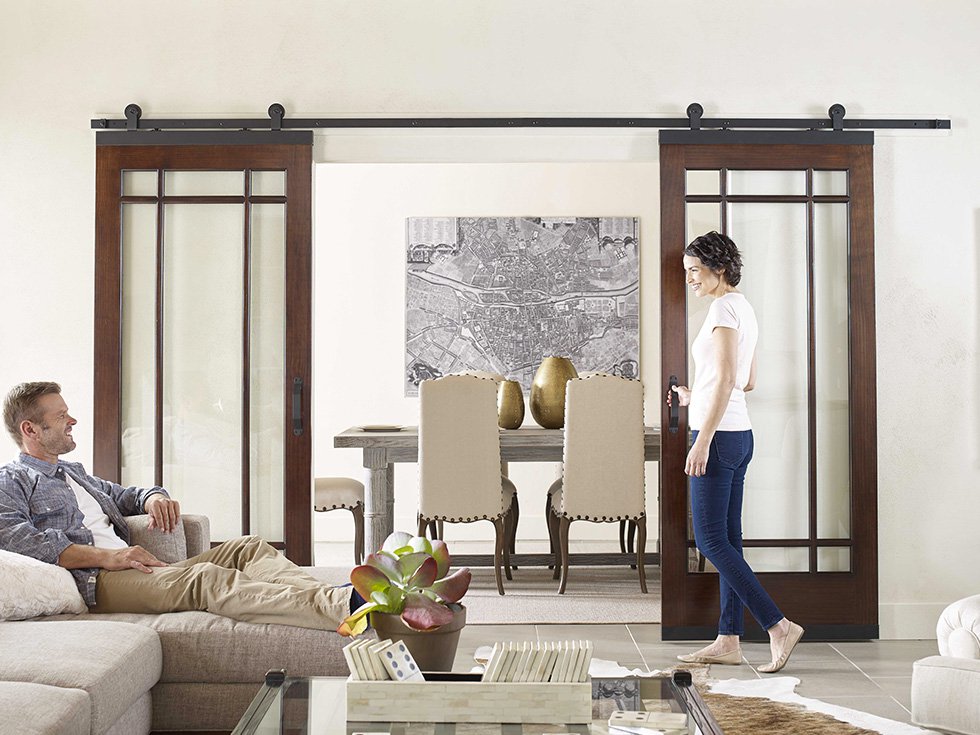 Using sliding barn doors as room dividers can break up larger rooms into smaller, more intimate spaces. The ability to open and close the doors allows one room to have two functions, either two smaller rooms or one large room that still retains the open concept. This can greatly change the mood and atmosphere of a room.
A large living room can be divided to create a comfortable, private office space, or the room could be split to allow for a playroom or children's area. A kitchen with an adjacent dining room can become two smaller more defined spaces. While sometimes an open concept is preferred, a more formal dining experience can call for a more intimate dining room. You can also use a barn door to separate a bedroom from an en-suite bathroom, lending to a more cozy feeling in the room.
Stationary barn doors can be used as privacy screens, and act as simple, creative room dividers.
A pair of barn doors can offer the flexibility of being left open for a continuous flow in a room or closed to create defined spaces while eliminating the need for a permanent dividing wall. Available in many styles, barn doors could be the design aspect you've been looking for.
Story By: doorsetc.net