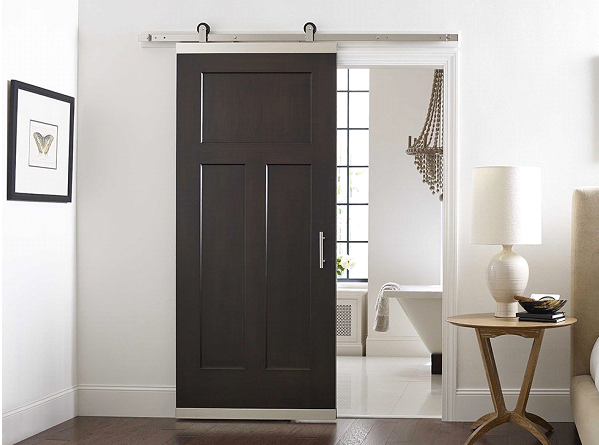 Thinking of updating the décor of your home? The look and feel of a room can instantly be changed by adding a new style of door. Not only can the look be changed, but also the way you feel about the space. If you haven't considered a barn door before, here are a few reasons you should.
•By using the rolling track style of barn door hardware, the door becomes much more versatile than a traditional hinged door. In a small room, you would no longer lose precious space to either the inswing or outswing of a hinged door, making the room feel larger.
•A barn door can function as a piece of artwork, being used as a focal point of a room by adding interest and dimension to a door that would otherwise go unnoticed.
•A pair of barn doors can also be used as a room divider. When left open, there is still an open concept feel. When closed, they provide privacy and definition to individual rooms.
•A single barn door can have a completely different look on each side to match the décor of two different rooms.
Whether your style is modern, contemporary, traditional, or rustic, a stylish barn door may be just what you have been looking for! Come into our showroom, and you can see how!
Story By: doorsetc.com