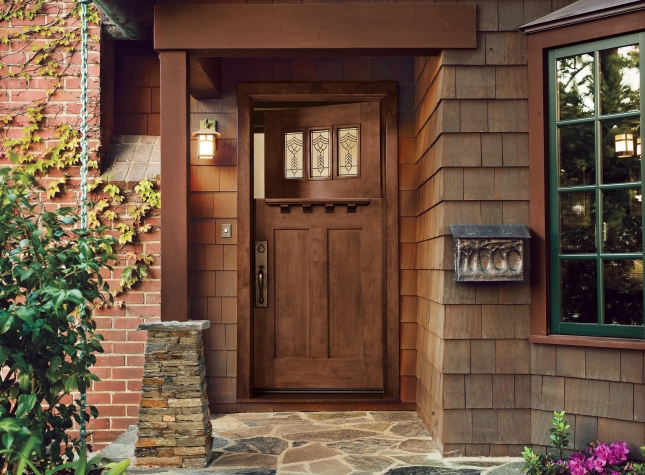 The Dutch door is one that's divided into two parts horizontally, allowing the bottom half to remain closed while the top half is opened. When the connecting hardware is locked, the two halves can act as a single, solid door.
•Keep pets and/or small children contained while still letting in the sun and breeze.
•Act as a solid-door alternative inside the house, to let light into the room, but still have a barrier for pets or children.
•Allow airflow into a garden shed or tool shed.
•Act as an attractive and functional alternative to an indoor baby gate.
Hinges: Dutch doors require a minimum of four hinges, two for each door half, opposed to the three needed for standard doors. Standard door hinges will work if they meet the weight requirements.
Knobs and Locks: The doorknob and lock are installed on the lower half. For added security, a deadbolt can be placed on the top half.
Latch: The latch is a special piece of hardware used to interlock the top and bottom halves of the door. The bolt must be used when the door is closed, but you can leave it in place when the door is open for traditional door functionality.
Story By: doorsetc.net